New Madrid: Present-day Earthquakes & Faults Open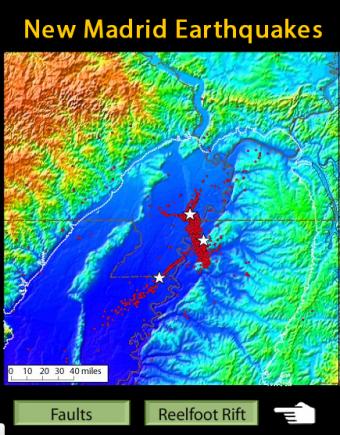 Where are the earthquake faults related to the New Madrid earthquake today?
There are four major faults in and around the Reelfoot Rift related to earthquakes in the New Madrid area. This interactive map shows where the faults are.
The links above to other interactives and animations offers much detail about related features.
ABOUT TO GO AWAY: IRIS is going to discontinue Flash animations in 2020. If you have a Flash player app and would like a copy, download this .swf file.