Pacific Northwest Earthquake Locations: Flash Open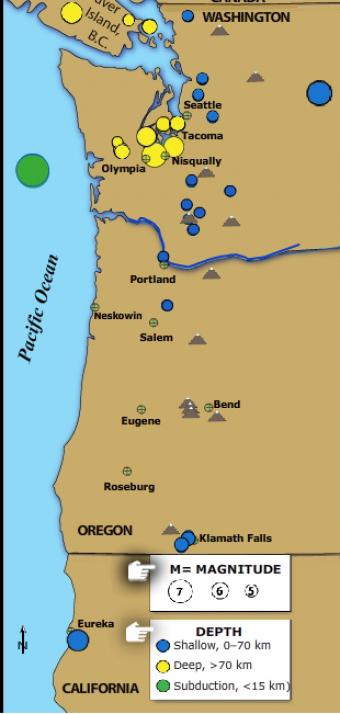 What are the three main types of earthquakes?
The Pacific Northwest is host to three kinds of earthquakes revealed in this Flash rollover. Subduction zone great earthquakes, shallow crustal quakes, and earthquakes within the subducting plate. Scroll over the colored spots for date, magnitude, and location for the smaller earthquakes and additional details for the larger.
VIEW the interactive in a separate tab, by clicking on "Open Resource" then scroll over named features. (Note some browsers lack the plugins for rollovers.)
IRIS may be discontinuing these interactive animations in 2020. This file is an HTML5 file that uses a browser to view.