New Madrid: Paleoseismology Yields Evidence Open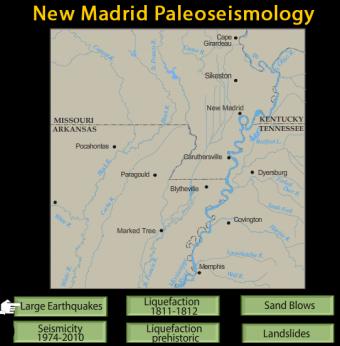 Learn about past large earthquakes, liquefaction, seismicity, sand blows, and landslides in this interactive map.
ABOUT TO GO AWAY: IRIS is going to discontinue Flash animations in 2020. If you have a Flash player app and would like a copy, download this .swf file.